Most people seem to have an aversion to dentists until they have an apparent cause for the visit. The second most repelling profession is dermatology. People will demean and belittle the importance of professional skincare until they realize it is the best option for youthful and healthy skin as they grow older.
It is hard enough to keep your energy levels ups when you have to attend meetings, run errands, hit the gym, and stay atop all your medical routines. The skin takes the biggest hit because it is a reflection of everything going on in your body. It is not a surprise there are more than three million new skin cases each year and hundreds of cases that do not make it to official records because they are untreatable with over-the-counter drugs. The following are reasons you must seek dermatologists in Nampa ID to prevent worse situations.

Reasons to visit a Nampa dermatology clinic
Spot a mole
Most people have natural moles, birthmarks, and freckles that do not warrant any medical attention. While these signs are generally harmless, certain ones signal a more severe case. A mole becomes a cause of concern when it gets itchy, bleeds, or has a slow healing process.
A single or a few moles are easy to treat before they advance into severe cases like melanoma. It is significantly harder to cure skin conditions than last years because we need more evidence and skills to dig out their real cause. We have to examine each lesion with tools like dermatoscopy, perform frequent biopsies, and study lab results over a long time until you heal.

Acne
Acne is the number one reason to see a dermatologist. Most people can resolve acne flare-ups with over-the-counter products and medication, while the more severe acne needs our attention. Look for inflammation, irritation, ball-like cysts, and redness to learn whether you need professional help. Unlike regular pimples, acne could be due to underlying issues like stress, hormonal fluctuations, and stubborn bacteria that run in the family.

A Nampa ID dermatologist can speed up healing with injections and cleansing while directing you to medical programs that reduce inflammation and pain. The long-term treatments are different for every patient because we customize each person's treatment plan to their lifestyle.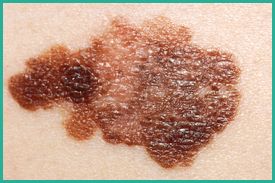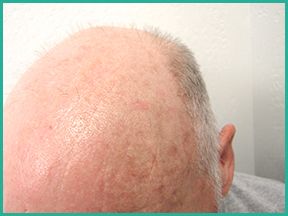 Dryness
The beauty industry is at its highest status, with continual technology for excellent DIY treatments. Most people will try to resolve dry and irritated skin with drugstore products but can only speed up the results when they visit a Nampa dermatologist from Mountain Pine. The Nampa dermatology service includes reviewing your current skincare products, skin condition, and lifestyle to recommend injections and topical applications that mesh well with your body chemistry.

Balding
It is natural to lose a few hairs now and then, but you should not have clumps of hair on your comb. You may be balding if you lose so much hair that you have a bald spot. Some cases are temporary because of temporary situations like pregnancy or nutrition deficiency.

Are any of the above reasons for you to visit our office? Do not hesitate to call any of the Mountain Pine Dermatology & Skin Cancer Surgeons for immediate replies to our dermatology center in Nampa ID.

Baker City: Phone: 208-898-7467
Emmett: Phone: 208-898-7467
Mountain Home: Phone: 208-898-7467
Caldwell: Phone: 208-898-7467
Meridian: Phone: 208-898-7467